Pressure on Hancock over failure to protect care home residents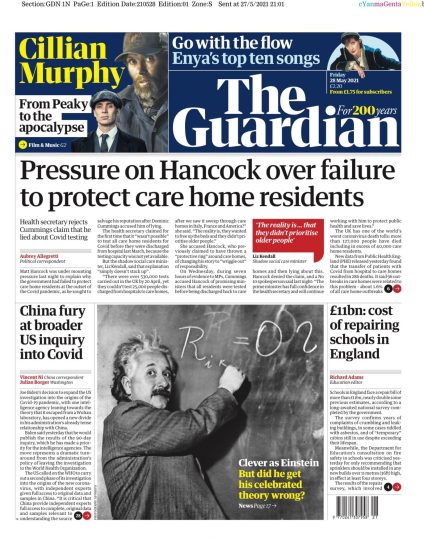 Last week, Matt Hancock claimed it 'wasn't possible' to test all care home residents for Covid-19 before they were discharged from hospital. However, there were over 530,000 tests carried out in the UK by 20 April 2020. To compare, there were 25,000 people discharged from hospitals to care homes. By this point, we had already seen the virus sweep through care homes in places like Italy, France and America.
The reality is, the Government prioritised freeing up beds over protecting older people from the virus. The Health Secretary needs to get his story straight and stop wiggling out of responsibility.