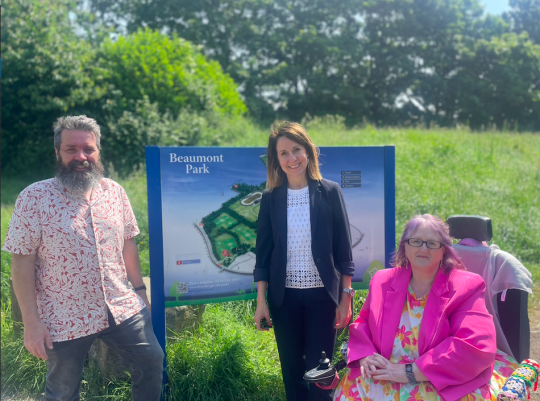 I know Beaumont Park is a much-loved green space, enjoyed by thousands of people every year. It provides somewhere for local children to play and for nature to thrive in and is hugely valued for the wider benefits it brings to people's physical and mental health.
Many local residents have contacted me to say they are deeply concerned about proposals to convert the park into an area for industrial development and a Gypsy and Traveller transit site, contained in Leicester City Council's Local Plan.
We all know how important it is to provide good quality jobs and space for businesses to grow in Leicester, but there are alternative sites which can be used in and around the city.
That is why I am launching a new petition to Save Beaumont Park, to go alongside the other fantastic petitions and campaigns being run by local residents. If you agree, please sign below and encourage your friends, family and neighbours to add their names too.
We the undersigned join Liz Kendall MP in calling on Leicester City Council to remove changes to Beaumont Park from the Local Plan.
You can unsubscribe from these updates at any time by calling my office at 0207 219 2521 or by emailing me at: liz.kendall.mp@ parliament.uk.
Keeping your information safe is very important to me and my office. Your data will only be used in accordance with my privacy policy, which is in line with General Date Protection Regulation (GDPR). A copy of my privacy policy is available in my office and on my website www.lizkendall.org