Articles tagged with: Abbey
Articles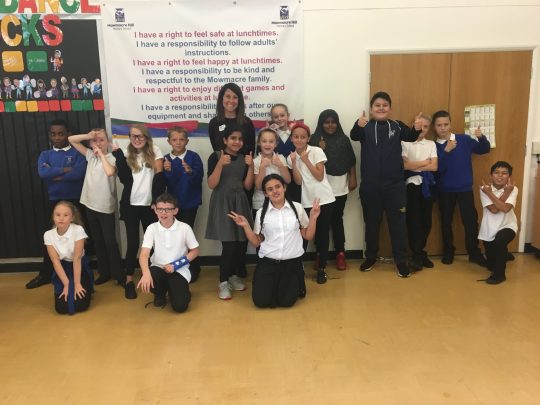 Today I visited Mowmacre Primary School to launch a consultation with local students to learn about their experiences with social media.
As a member of the Science and Technology Committee we'll be looking in more detail about the impact of social media on young people's physical and mental health.
Social Media plays such an important part in young people lives. I want to make sure the views and voices of young people here in Leicester West are heard loud and clear on this very important issue.
I really enjoyed listening to the views of the children at Mowmacre Primary school and over the coming weeks I'll be visiting more schools to learn more from local children.
All their views will then be fed back into the Science and Technology Committee's inquiry before their report is released at the end of the year.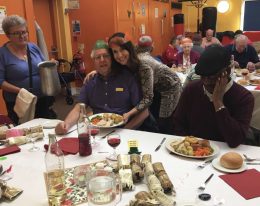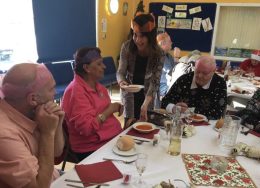 I was thrilled to have been invited to join local residents at the Tudor Centre in Leicester for their community Christmas lunch.
Everyone had a great time and I really enjoyed being able to serve local residents their meals. Thank you to everyone who helped make this event happen.
Last week I met with residents on Eileen Avenue, off Abbey Lane, to receive a petition asking the Council to put double yellow lines on their street.
Mussa Limbada, Ali Hussaini and Harshid Sutaria told me they are really fed up with the problems caused by vehicles parking at the junction leading into their street, which is a cul-de-sac. This makes it really difficult for people to park outside their homes, and has stopped refuge trucks from collecting rubbish. Residents are also concerned that ambulances or fire engine could struggle to gain access to parts of the street in the event of an emergency.
I'll be working with local Abbey Ward Councillors Annette Byrne, Vijay Riyait and Harshad Bhavsar to get the Council to introduce double yellow lines on the street at the earliest possible opportunity. You can read more about this issue here.
On Friday 15th June 2012 I held a community drop-in at the Tudor Centre in Abbey Ward. I had written to over 500 local residents to invite them to meet me and discuss their concerns for the local area.