Articles tagged with: Beaumont Leys
Articles
I was delighted to officially open the new Post Office at the Beaumont Shopping Centre recently, cutting the ribbon alongside postmaster Ricky Ghuman to celebrate the new branch.
As well as selling stationery and stamps, the branch also offers photo printing and everyday banking services, alongside a range of essentials and even cooked food.
Ricky and his team are located in Unit SU8A, near the entrance of the Beaumont Shopping Centre, and are really excited to be providing key services for the local community
Read more here
Last week I visited Barley Croft Primary School, in Beaumont Leys, where they held their Christmas Assembly.
Pupils and staff at the school also said goodbye to their headteacher, Kevin Lacey, after 14 years at the school. During his time as Head, Kevin has led the school to great success including improving its Ofsted rating from "Inadequate" to "Good"; overseeing a full refurbishment of the school; and developing a culture where children are inspired to enjoy learning, so they achieve their best.
I am really sorry to be saying goodbye to Kevin. He has been an absolutely inspirational Head, and I have loved seeing the fantastic, innovative way he has helped children engage with learning. I know how hard he has worked, and how much he has put into the school, so I wish him the very best on his retirement.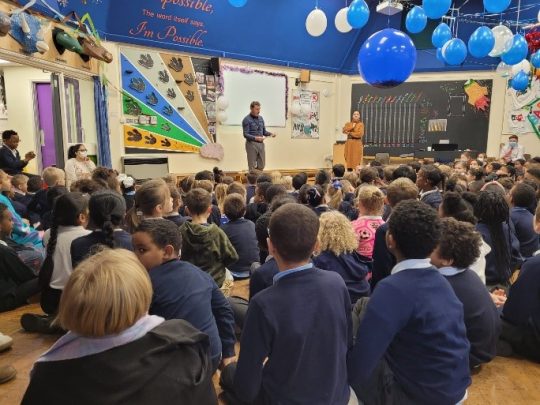 Tackling climate change is one of my top priorities. Watch my video on Labour's plans here.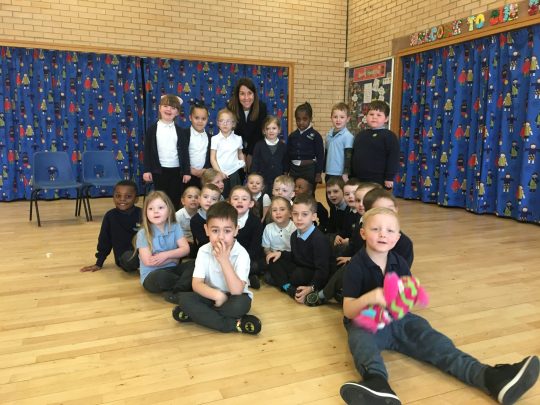 I was absolutely thrilled to join students at Beaumont Lodge Primary School on Friday for their World Autism Awareness Week assembly. They were looking at the importance of understanding and celebrating difference and the how important it is to be kind to each other.
They also asked me lots of questions about being an MP and were really keen to learn more about the Houses of Parliament.