Articles tagged with: Braunstone Frith
Articles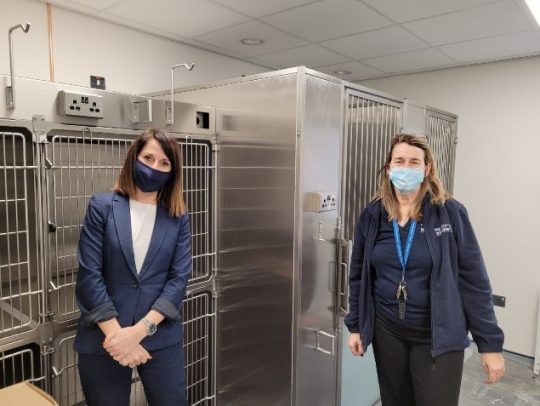 I recently visited the new Veterinary Centre at Woodside Animal Centre which is due to open next year. This facility will enable the centre to administer their own vet care, and may make other support for the community available.
The centre also needs some help raising funds to cover large vet bills after bout of a nasty virus last month – if you'd like to donate click here.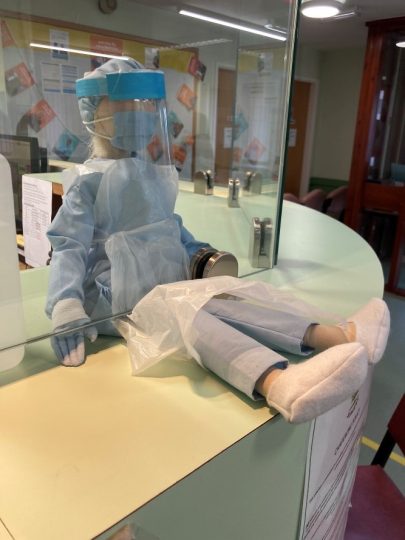 Last week I met with Dr Grant Ingrams and his team at Oakmeadow Surgery for a very interesting discussion about the pressures facing general practice & what can be done to address them.
All our NHS staff are working so hard, I am unbelievably grateful especially at this difficult time.
Norman and Underwood is a truly amazing local company with an international reputation.
Founded in 1825, this family run business is world renowned for its sheet lead, produced using traditional sand cast methods used since Roman times.  The lead can be seen on some of the most famous buildings in Britain and abroad including Westminster Abbey, St Paul's Cathedral, Hampton Court Palace and the Dome of the Rock in Jerusalem.
Jon Castleman, who runs the business and is in the 7th generation of the family, showed me how the sheet lead is produced. I felt very proud that we have such an historic and special business here in Leicester.
I recently visited Liberty House in Braunstone Frith, which provides supported living for teenage mothers. I heard about how the support young mums receive – such as advice on work and training, plus help with essential life skills like cooking, cleaning and budgeting – was giving them the confidence to turn their lives round.
The Government is cutting the Early Intervention Grant, which funds services like Liberty House, by a third. This won't help the families I met, and will end up costing taxpayers more if young mums are stuck on benefit and not in work. I'm determined to stand up to the Government's plans and I am also speaking to the city council to see what we can do to protect vital services like these in future.