Articles tagged with: Braunstone Park and Rowley Fields
Articles
This week, after dropping into a regular coffee morning at St Patrick's Church, Beaumont Leys Lane, Sarah Russell, Liz's MP representative whilst she is on maternity leave, visited some of the fantastic activities available to young people during the school half term holidays.
Sarah visited the Grove, in Braunstone Park, to see a sport and dance camp which has been organised by b-inspired, as well as the Braunstone Adventure Playground.
Last week Sarah also visited a pop-up pantry which provided food for families during the half term holiday. You can read more about that here.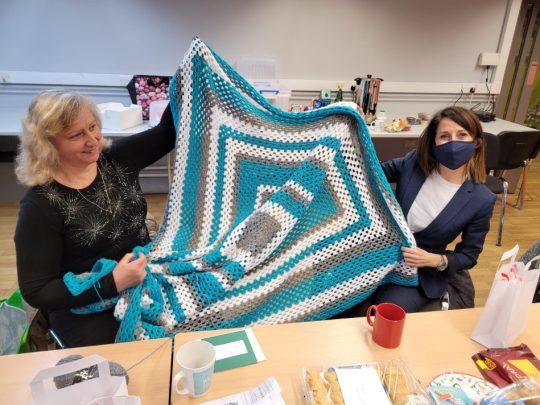 Last week I popped by the "Sew and So" craft club at The Oak Centre where they were making some fantastic creations!
There are tons of great activities going on at the Oak Centre including after school clubs, chess club and dog training. You can find more information here.
I was delighted to join the Oak Centre's Lunch Club on Friday. This fantastic initiative brings together people from across the community to share in a lovely home cooked lunch – the iced buns were very popular at this Friday's club.
Thanks so much to everyone at the Oak Centre for inviting me to join them. If you'd like to find more about what's happening at the Oak Centre then visit www.oakcentre.org.uk
I'm holding a series of coffee mornings across the constituency where people can come and chat to me and their local councillors about any issues or concerns they may have about what's happening locally or nationally.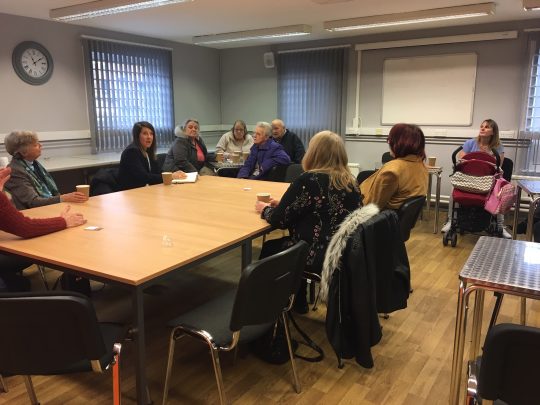 Last Friday, 1st March, I was in the Braunstone Park area where we had a really good discussion about the impacts of cuts to our local bus services, which are making it even harder for older people to access vital services such as visits to their GPs. We also talked about the trend of young people using mini motorcycles, the need for increased neighbourhood policing and more things for young people to do in the area.
Over the coming weeks I'll be holding more coffee mornings across the constituency, so look out for your invitation in the post, or contact my office on 0116 204 4980 if you'd like to come along!