Articles tagged with: families
Articles
I was delighted to meet with last year's Slater Primary School council members on Friday. They told me about all the work they had done in achieving their Bronze status in the Food for Life awards.
Not only did they work with the teachers in learning about healthier food and developing healthier school meals, but they also talked to other children in the school about the importance of eating healthy food.
They learnt all about where our food comes from and even grew some of their own.
They should be very proud of the work they've done and the award they've received. Next time I visit I'm hoping they'll let me try out some of their healthy school dinners!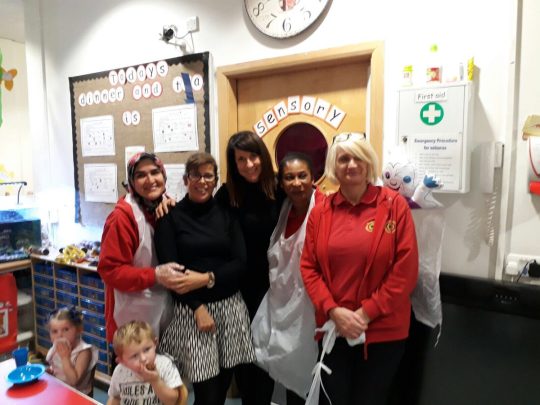 On Thursday 2nd November I met with the staff at Sunflowers Nursery in Braunstone Park. The high quality early years services are vital for child development & helping parents get into work.
The Nursery have recently been fighting to stay open following proposals to change the use of one of their rooms. I am determined to do all I can to support this fight and to help our children get a great start in life.