Articles tagged with: Glenfield Hospital
Articles
On Thursday, with less than a week to go until a decision is made on the future of Glenfield Hospital's Children's Heart Surgery Unit, I joined campaigners to say we will never give up the fight to save the service.
The unit currently provides brilliant care to patients, children and families across the East Midlands but NHS England has threatened it with closure at a service review on Thursday 30th November 2017.
You can see what I had to say about the proposals here.
On Tuesday 24th October, I was delighted to welcome former Glenfield patient Ben and his dad Steve to Parliament. I first met Ben just four days after his heart operation last year and invited him to visit Westminster once he had fully recovered.
Ben's recovery is just one of so many success stories to come from Glenfield's Children's Heart Surgery Unit. NHS England must take into account the incredible impact the unit has had on thousands of people across the East Midlands who are just like Ben when it makes its final decision on the future of the service next month.
Listen to a clip of our interview with BBC Radio Leicester here.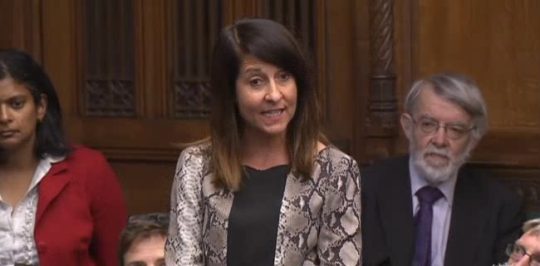 On Wednesday 6th September, I asked the Prime Minster to make sure the final decision on the future of Glenfield Children's Heart Surgery Unit is based on sound, clinical evidence and that ministers can be questioned and held to account for NHS England's plan.
You can watch the video of my question here, or read my question and the Prime Minister's response here.
I sent a letter signed by a cross-party group of 23 MPs from across the East Midlands to Health Secretary Jeremy Hunt and NHS England Chief Executive Simon Stevens, calling on them to stop the closure of children's heart surgery services at Glenfield Hospital.
It also put pressure on them to urgently set up a meeting between NHS England and University Hospitals Leicester NHS Trust so that Glenfield's plan to deal with even more surgical cases can be discussed.
While the consultation on NHS England's plans closed on 17 July, I will keep fighting to save this excellent unit. Click here to read the story on my letter in the Leicester Mercury, read coverage on ITV Central here, and watch me discussing the letter on BBC East Midlands Today here.