Articles tagged with: leicester west
Articles
I have today, Wednesday, called on the Government to take urgent action after new figures were released that show over 40 per cent of children in Leicester are growing up in poverty – which is a rise of almost three per cent in the last year. Here in Leicester West we have over 11,600 children living in poverty.
These shameful figures lay bare this Government's failure to tackle child poverty, harming their life chances and our country's future success.
Children living in poverty are more likely to start school months behind children from better off backgrounds. They are also less likely to do well at school, go onto further education, earn the same salaries as their better off peers and therefore find a way out of the poverty trap.
Poverty doesn't just affect families on benefits, it's also working parents who are increasingly finding themselves and their children trapped in poverty. The shambolic introduction of Universal Credit and the rise in zero hours contacts alongside increasing rents and the rising cost of living mean more and more families across Leicester are struggling.
I believe that no child should be growing up in poverty. The Government must wake up to this crisis and take urgent action to ensure every child has an equal chance in life.
In my latest Leicester Mercury column I argue that whilst I welcome measures announced in the draft Domestic Abuse Bill, on their own I don't believe they are enough. I believe guaranteed long term funding is vital in ensuring every woman who has suffered from violence or abuse gets the help they need to re-build their and their family's lives.
https://www.leicestermercury.co.uk/news/leicester-news/universal-credit-could-put-domestic-2614465?78890
I'm holding a series of coffee mornings across the constituency where people can come and chat to me and their local councillors about any issues or concerns they may have about what's happening locally or nationally.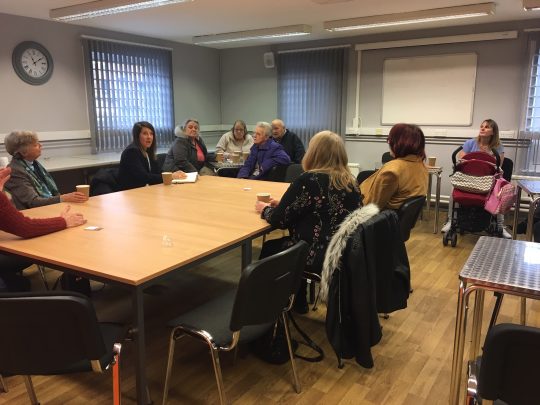 Last Friday, 1st March, I was in the Braunstone Park area where we had a really good discussion about the impacts of cuts to our local bus services, which are making it even harder for older people to access vital services such as visits to their GPs. We also talked about the trend of young people using mini motorcycles, the need for increased neighbourhood policing and more things for young people to do in the area.
Over the coming weeks I'll be holding more coffee mornings across the constituency, so look out for your invitation in the post, or contact my office on 0116 204 4980 if you'd like to come along!
I was pleased to welcome Heidi Allen and Frank Field to Leicester recently to hear from residents, charities and organisations about the impacts of Universal Credit here in Leicester West.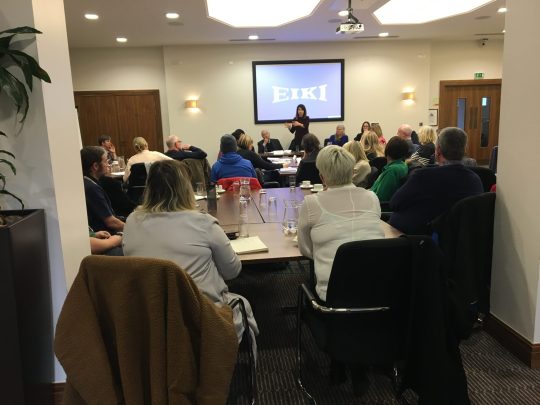 As trustees of Feeding Britain, Heidi and Frank are travelling the country to listen to people who have been affected and learn more about what can be done to support vulnerable families and I was delighted that Leicester was the first stop on their tour.
During their time in Leicester they visited E2's foodbank and heard from local residents who are struggling to make ends meet, including one lady who is struggling to survive on her pension and support her son who recently suffered a stroke and is being told he is fit enough to take a job over 40 miles away! During their visit I chaired a meeting of the Feeding Leicester group who shared their experiences of how they are supporting vulnerable families from across the city.