Articles tagged with: leicester west
Articles
In my latest Leicester Mercury column I write about how the winter crisis has shown our NHS and social care services desperately need an immediate injection of cash, and a long-term plan for the future. But Innovative work done by the Braunstone Blues shows what can be done to keep people safe and healthy, while reducing the demand on 999.
Read the column here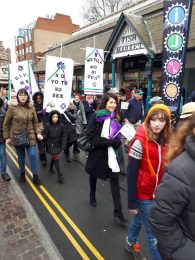 On Sunday I was delighted to take part in the unveiling of the Alice Hawkins statue in Leicester.
Alice lived most of her life here in Leicester where she worked as a shoe machinist and fought for equal rights for women. As part of the suffragette movement she was imprisoned five times campaigning for women to have the vote.
During the event I heard all about her life, her work and her strong belief in equality.
It reminds me more than ever just how far we still have to go to have liberty and equality for women in this country. It was a very special day and I am honoured to have been a part of it.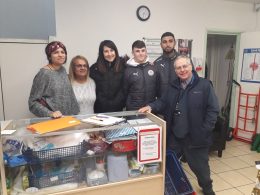 On Friday I visited the Food Stop Foodbank run by Action Homeless and met the amazing staff and volunteers that work there.
We all hope that we'll never need to visit a foodbank, but sometimes people can find themselves in a desperate situation. I am thankful to all the staff and volunteers who ensure people who find themselves without enough money to buy food, do not go hungry.
They told me they particularly need cooking oil, eggs, UHT milk, fruit & veg. If you can help one of our cities foodbanks, then please do get in touch with them.
On Friday I joined local carers at Age UK's Listening Event in Leicester. This event is one of a series they are running across the country to listen to the experiences of older people and their carers.
All the experiences and feedback from the carers will be brought together and form part of the Age UK's Green Paper on Social Care.
In Leicester today a group of carers told AGE UK the three biggest issues are: the need to listen to older people; give more support for stretched family carers who may work as well as being full-time carers; and the need for additional ring-fenced funding.