Articles tagged with: leicester
Articles
I was extremely proud to open the new outreach office for homelessness charity Emmaus on Hinckley Road on Friday.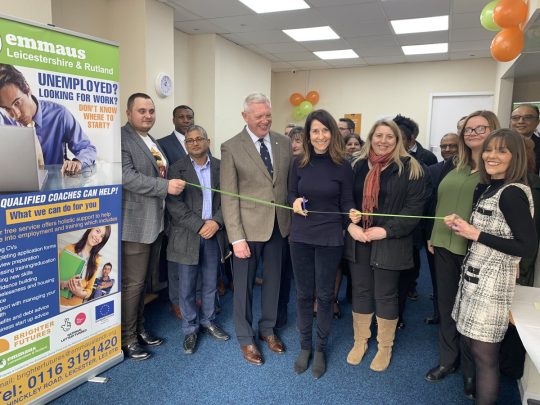 Emmaus is a fantastic charity that is dedicated to giving people who have been homeless the opportunity to rebuild their lives and get back on their feet.
Their brilliant new "Brighter Futures" project is there to provide even more help for people to find work and training with personalised support and advice – from help writing CVs, confidence building, housing advice and benefits and debt advice.
If you'd like to learn more about the project visit Emmaus Leicestershire
In my latest Leicester Mercury column I argue that whilst I welcome measures announced in the draft Domestic Abuse Bill, on their own I don't believe they are enough. I believe guaranteed long term funding is vital in ensuring every woman who has suffered from violence or abuse gets the help they need to re-build their and their family's lives.
https://www.leicestermercury.co.uk/news/leicester-news/universal-credit-could-put-domestic-2614465?78890
Concerns have been raised with me again over the safety of children walking to and from Belgrave St Peter's Primary School. As the school is located near the busy A6, drivers aren't always aware that there is even a school there!
Many children must cross the busy road to get to school so myself and local councillor, Vijay Riyait, have recently met with the headteacher, school governors and officers from the City Council to see what can be done to make the walk to school safer for them.
We discussed installing additional signage so motorists know to slow down, ensuring we have school crossing patrols to help children cross safely and putting in more pencil bollards near the school gates. Ensuring our children are safe when walking to and from school is really important to me, so I will continue to work with the Council and the school to ensure children can get to school safely.
On Friday I visited Belgrave St Peter's Primary School where I chatted to year 5 and 6 students ahead of their Aspirations Week.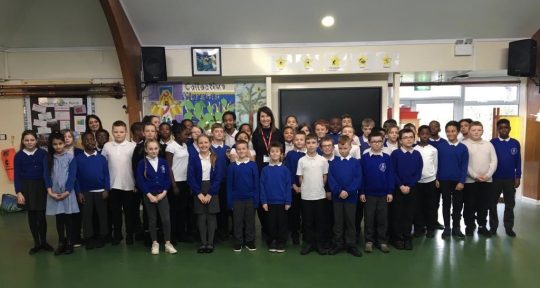 The students asked me some fantastic questions on what it's like to be an MP and what I wanted to be when I was younger. I told them that sometimes I still get nervous speaking in Parliament and they told me about all the times when they feel nervous and how they overcome their nerves.