Articles tagged with: liz kendall mp
Articles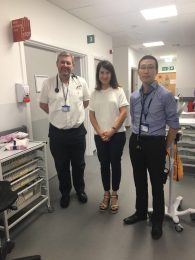 On Friday I visited the new A&E department at Leicester's Royal Infirmary.
A&E consultant Dr Lee Walker and Geriatrician Dr Richard Wong showed me how they are working to improve care for frail elderly people.
Both have stressed to me the huge importance social care and community services can play in helping people live longer in their own homes and reduce the pressure on our A&Es.
I was honoured to officially open Anicca Digital's beautiful new building on Frog Island here in Leicester.
Anicca Digital is a fantastic, expanding company that works with local universities to help young people get high quality jobs.
Huge future for #DigitalMarketing here in #Leicester!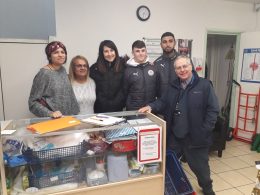 On Friday I visited the Food Stop Foodbank run by Action Homeless and met the amazing staff and volunteers that work there.
We all hope that we'll never need to visit a foodbank, but sometimes people can find themselves in a desperate situation. I am thankful to all the staff and volunteers who ensure people who find themselves without enough money to buy food, do not go hungry.
They told me they particularly need cooking oil, eggs, UHT milk, fruit & veg. If you can help one of our cities foodbanks, then please do get in touch with them.