Articles tagged with: liz kendall mp
Articles
Concerns have been raised with me again over the safety of children walking to and from Belgrave St Peter's Primary School. As the school is located near the busy A6, drivers aren't always aware that there is even a school there!
Many children must cross the busy road to get to school so myself and local councillor, Vijay Riyait, have recently met with the headteacher, school governors and officers from the City Council to see what can be done to make the walk to school safer for them.
We discussed installing additional signage so motorists know to slow down, ensuring we have school crossing patrols to help children cross safely and putting in more pencil bollards near the school gates. Ensuring our children are safe when walking to and from school is really important to me, so I will continue to work with the Council and the school to ensure children can get to school safely.
I'm holding a series of coffee mornings across the constituency where people can come and chat to me and their local councillors about any issues or concerns they may have about what's happening locally or nationally.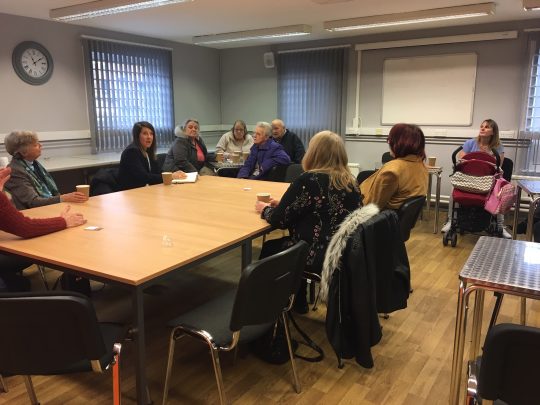 Last Friday, 1st March, I was in the Braunstone Park area where we had a really good discussion about the impacts of cuts to our local bus services, which are making it even harder for older people to access vital services such as visits to their GPs. We also talked about the trend of young people using mini motorcycles, the need for increased neighbourhood policing and more things for young people to do in the area.
Over the coming weeks I'll be holding more coffee mornings across the constituency, so look out for your invitation in the post, or contact my office on 0116 204 4980 if you'd like to come along!
I was pleased to welcome Heidi Allen and Frank Field to Leicester recently to hear from residents, charities and organisations about the impacts of Universal Credit here in Leicester West.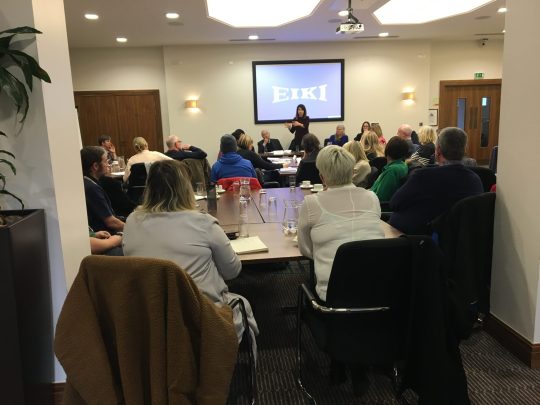 As trustees of Feeding Britain, Heidi and Frank are travelling the country to listen to people who have been affected and learn more about what can be done to support vulnerable families and I was delighted that Leicester was the first stop on their tour.
During their time in Leicester they visited E2's foodbank and heard from local residents who are struggling to make ends meet, including one lady who is struggling to survive on her pension and support her son who recently suffered a stroke and is being told he is fit enough to take a job over 40 miles away! During their visit I chaired a meeting of the Feeding Leicester group who shared their experiences of how they are supporting vulnerable families from across the city.
I had an amazing time on Friday visiting Holmfield Day Care Centre's Reminiscence Village. The village is mocked up as a 1940s/50s high street and offers people living with dementia a passage back through time.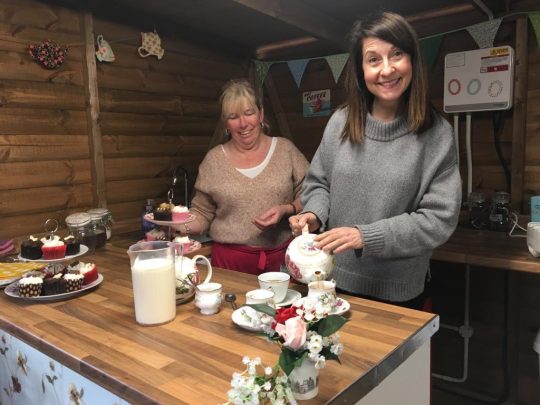 There are over 2,500 people living with Dementia in Leicester, projects like this can make such a huge difference to their daily lives.
But without the dedication of all the staff and volunteers none of this would have happened – so I'd like to thank each and every one of the them, especially Anne Byrne who came up with the idea and is up for this year's Leicester Live's Dementia Carer of the Year award!