Articles tagged with: liz kendall
Articles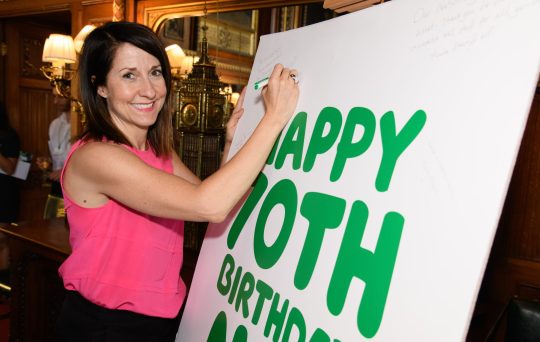 As we celebrate the 70th birthday of the NHS, I was delighted to join Macmillan this week to recognise the vital role they have played in our NHS since its creation in 1948.
Macmillan was founded in 1911, before the NHS was born, and was a vital source of help and information for patients and doctors on how to recognise, treat and prevent cancer.
Since the creation of the NHS in 1948, Macmillan have invested millions of pounds and played a vital role in our health service. There are now over 2,000 Macmillan nurses supporting cancer patients and their families right across the country.
I recently visited Leicester's Royal Infirmary where I saw first-hand how vital the partnership is between Macmillan and our NHS.
Over the coming years our NHS and social care services will face huge challenges and more must be done to ensure they last for another 70 years and beyond. However, today is a day to celebrate our NHS, be proud of what it stands for and all the people who work in it.
I recently visited the team at Beaumont Lodge Neighbourhood centre. During my visit I heard about their community garden, the plans for their summer fair and their community cafe.
I also met with Beth and a group of young people taking part in E2 Strike Out Programme which offers vocational courses to help young people who have difficulty accessing mainstream education provision to overcome their barriers to learning.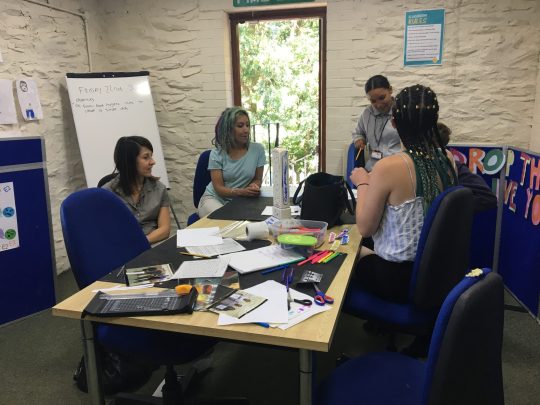 I also heard from Martin about the difficulties they are facing due to cuts to their budget. If they are unable to source additional funding, the centre may not be able to survive putting all these projects and more at risk.
I will continue to do all I can to support the team at Beaumont Lodge Neighbourhood Centre.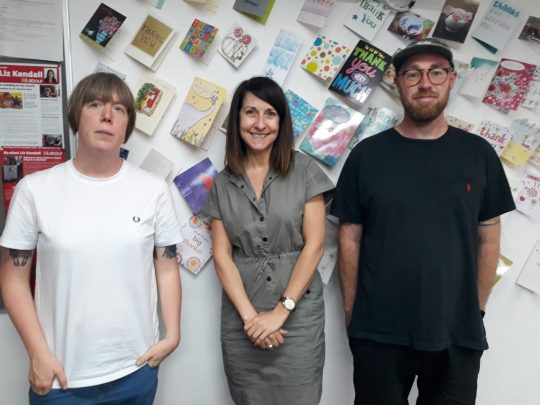 On Friday I met with Izzy and Ant from the fabulous Graffwerk – the team behind Leicester's bring the Paint Festival.
They told me all about their exciting plans to move into new premises on Frog Island which will enable them to expand on the work they do in the community. Their new premises will include a workshop space where schools can come along and take part in graffiti workshops, a cafe area and studios as well as space for resident artists. They will also be taking over responsibility for the canal which runs alongside their new premises enabling them to bring the area to life with new art installations!
Graffwerk works with the local community to identify legal graffiti areas for artists to establish their craft and open up Leicester as a key city in street art culture.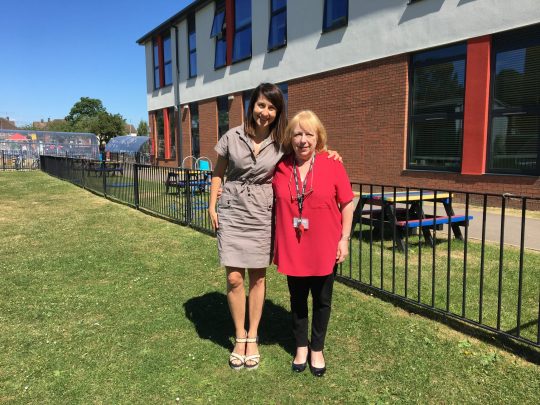 It was so lovely to meet Maggie Scott on Friday. Maggie has been a teacher for 50 years at Forest Lodge Primary School here in Leicester West. I absolutely loved hearing the stories from her time at the school and was delighted to be able to thank her for her amazing achievement and dedication. She is an amazing woman, thank you Maggie!!
Maggie has also been nominated for a Lifetime Achievement award at the 2018 Education Awards which celebrates inspiration and success. The awards evening is on the 6th July and I hope you will all join me in wishing Maggie the best of luck!