Articles tagged with: NHS
Articles
Thanks to matron Vicky Osborne and Deputy Head of Nursing Julie Lankester for showing me around Ward 17 at Glenfield Hopsital on Friday.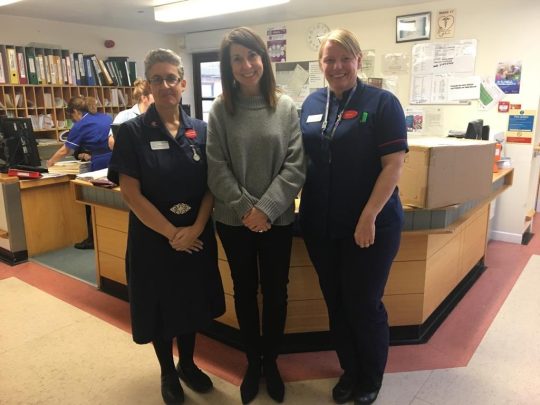 I also really enjoyed chatting to some of the patients of this high dependency care unit for people with breathing problems. They all told me of the excellent care they were receiving and how they hoped to be able to go home soon.
A massive thanks goes to all NHS staff for the work you do over Christmas and New Year!!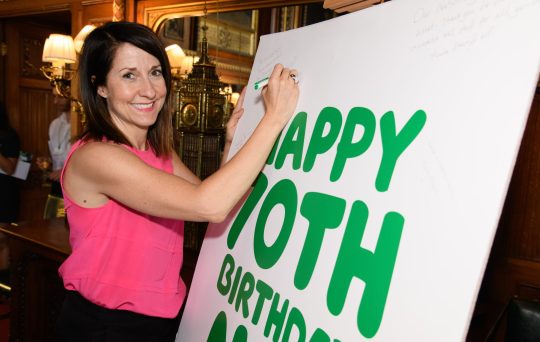 As we celebrate the 70th birthday of the NHS, I was delighted to join Macmillan this week to recognise the vital role they have played in our NHS since its creation in 1948.
Macmillan was founded in 1911, before the NHS was born, and was a vital source of help and information for patients and doctors on how to recognise, treat and prevent cancer.
Since the creation of the NHS in 1948, Macmillan have invested millions of pounds and played a vital role in our health service. There are now over 2,000 Macmillan nurses supporting cancer patients and their families right across the country.
I recently visited Leicester's Royal Infirmary where I saw first-hand how vital the partnership is between Macmillan and our NHS.
Over the coming years our NHS and social care services will face huge challenges and more must be done to ensure they last for another 70 years and beyond. However, today is a day to celebrate our NHS, be proud of what it stands for and all the people who work in it.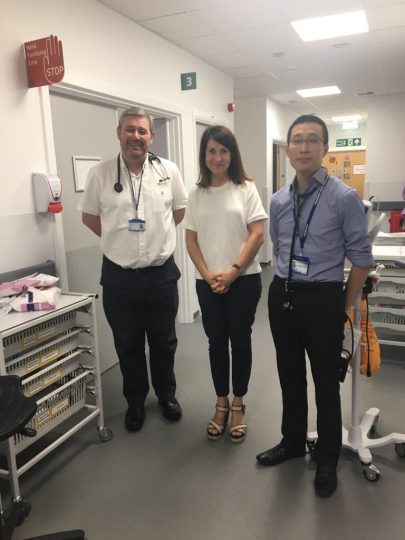 On Friday I visited the new A&E department at Leicester's Royal Infirmary.
A&E consultant Dr Lee Walker and Geriatrician Dr Richard Wong showed me how they are working to improve care for frail elderly people.
Both have stressed to me the huge importance social care and community services can play in helping people live longer in their own homes and reduce the pressure on our A&Es.
At the end of Dying Matters Week I visited the brilliant Macmillan cancer information centre at Leicester's Royal Infirmary. Cancer can have such a devastating impact on families here in Leicester. Having somewhere people can turn to for support, advice or just someone to listen, at such a difficult time in their lives is essential. The partnership between Macmillan and LRI is so important and I am pleased to have visited the Macmillan information and support centre. The centre is a lifeline for local people and I was overwhelmed by the dedication of the nurses and healthcare professionals who support people living with cancer and their families.
I also met with Jane and Georgina who took me around the oncology and haematology wards. They have both worked for the NHS for over 30 years!