Tragic toll year of loneliness has taken on elderly laid bare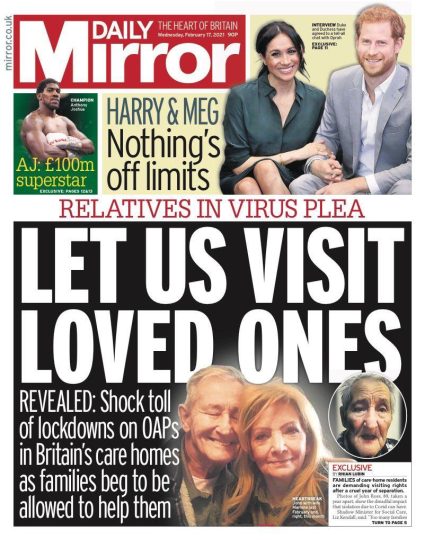 Labour has been calling for care home visits to resume for months. I wrote to Matt Hancock last June asking for families to be treated as 'key workers', with the same testing and PPE as staff. Now, we are almost a year into this pandemic, and blanket bans on care home visits are still in place. These bans have caused immense pain and sorrow for families, and harmed the health of their loved ones.
Care home residents are fading fast. Families cannot wait any longer to be reunited with their relatives. The Government must support calls to enshrine the right to family visits in law, and outline their plans to get family visits to start again.