Visit to Leicester's new hub for innovative businesses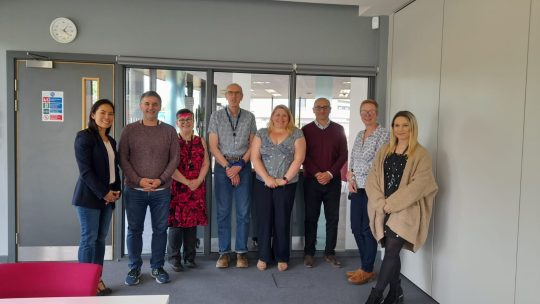 Last week Liz's MP representative Sarah Russell visited Dock, the award-winning workspace in Pioneer Park, home to some of Leicester's most exciting and high-tech businesses.
Dock opened in 2013 and with demand increasing, last year saw the successful completion of the 'Dock 2' extension on the site. Sarah had the opportunity to meet several of the innovative teams based at Dock including Lyte Gro, Red Sensors and Reactive Components, to hear about the growing entrepreneurial community at Pioneer Park.
For more information on the Dock, please see https://www.dockleicester.co.uk/