Articles tagged with: Westcotes
Articles
This week Liz's team have been knocking on doors on Buckminster Road and surrounding streets with local Fosse Councillor, Sue Waddington after a number of complaints about the road closure at one end. It was great to hear the views of local residents and we will ensure the pros and cons of the closure are reported back to the city council.
The team were also out in Leicester's West End to ask residents if there were any problems in the area that we could help with.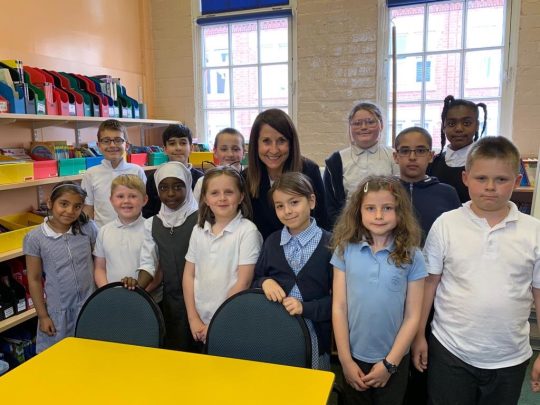 I was thrilled to visit Shaftesbury Junior School last week. Not only did I have a lovely time meeting with the School Council, but I was also treated to a performance from the school's fantastic steel band!
Thank you so much for having me, and for all the great questions about being an MP and Houses of Parliament. I look forward to visiting again soon!
On Friday I visited Perfectly Edible's West End café at Leicester's West End Centre. It was fantastic to see so many people there enjoying the delicious food!
Thanks to donations from local supermarkets Gemma and the team at Perfectly Edible do an incredible job in reducing food waste and ensuring that local people can enjoy a lovely fresh meal! While there I also chatted to students from Leicester College who are taking part in some work experience.
The café is open every Friday at Leicester Centre for Integrated Living. You can find our more here.
I was extremely proud to open the new outreach office for homelessness charity Emmaus on Hinckley Road on Friday.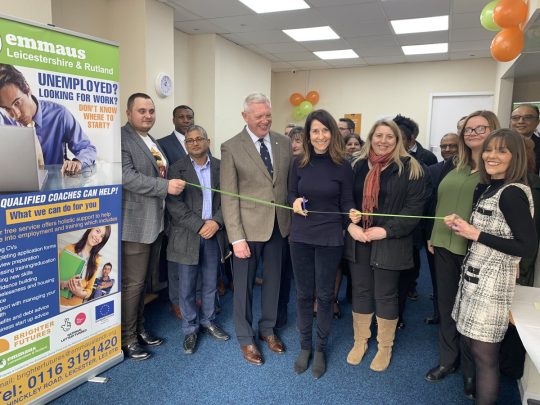 Emmaus is a fantastic charity that is dedicated to giving people who have been homeless the opportunity to rebuild their lives and get back on their feet.
Their brilliant new "Brighter Futures" project is there to provide even more help for people to find work and training with personalised support and advice – from help writing CVs, confidence building, housing advice and benefits and debt advice.
If you'd like to learn more about the project visit Emmaus Leicestershire