Articles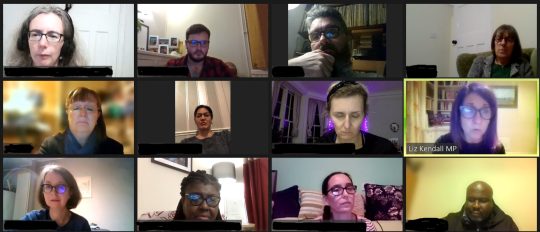 It was great to attend the Working Carers – Together We Care Group last night, and it was very useful to hear from people's real, lived experiences. This is one of a number of support groups, organised by the Carer's Centre, for those who support and care for someone.
If you help support someone, and would like to join one of these sessions, please feel free to contact the Carer's Centre here.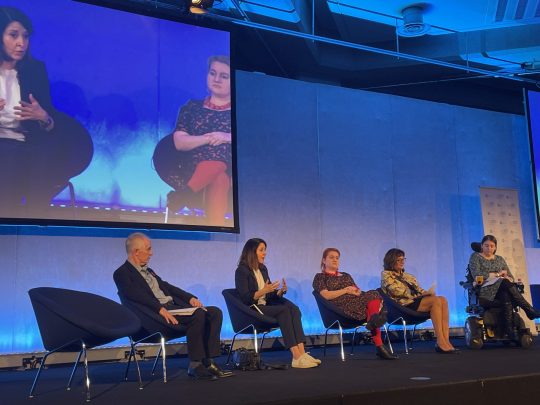 I was honoured to join Care Talk Live and the Social Care Institute for Excellence's Conference, "From New Normal to New Future".
Care Talk is a magazine exclusively for those working in social care, and aims to promote and celebrate positive stories in care. The Social Care Institute for Excellence is an improvement agency that focuses on involving users of social care in developing better quality care.
I sat on a panel with Baroness Ros Altmann, Anna Severwright, Karolina Gerlich and Roger Booker, to discuss how to make social care work. It was great to hear from frontline staff and care managers about their experiences with the social care system and what needs to be done to improve it. The audience asked some incredibly interesting questions on how we make the argument in favour of social care. I believe it is time to change the way we advocate for social care, and ensure that decision-makers listen and act.
Thank you to all those who attended, and to the other panellists. It was a really interesting discussion and I hope that we can work together moving forward to build a social care system that works for users, families and staff.
New research shows that care homes rated 'inadequate' have more state-funded residents than care homes rated 'outstanding' by the CQC.
These figures reveal an unacceptable two-tier care system, with better off people getting a better quality of social care.
No matter where people live or how they pay, everyone should have access to high-quality care and support. However, the government's plan to 'fix the crisis in social care' does nothing to improve the quality of care across England. Unless ministers take urgent action these inequalities will get worse.
Transforming social care is the challenge of our generation. This was true even before Covid struck, but the pandemic has exposed, more than ever, the urgent need for reform.
A future Labour government will modernise the welfare state from cradle to grave, investing in social care as part of our ambition to make Britain the best country in which to grow old.
However, the Tories' plans won't "fix the crisis in social care", let alone deliver a proper vision.
In the build-up to Labour Party Annual Conference next week, I've written an article for LabourList on Labour's ambitions for social care, and why a universal, needs-based, nationally funded, locally delivered care system needs to be at the heart of our modern welfare state.