Articles
Ministers have been warned for months now about low vaccination rates amongst housebound elderly people who are too frail, ill or anxious to travel to get their vaccine.
The Government must get to grips with this problem as a matter of urgency. Ministers need a clear plan to increase uptake working closely with care providers, local councils and trade unions – otherwise those who are housebound risk missing out as the vaccine rollout moves on to younger, less clinically vulnerable groups.
Read more in the I here.
Yesterday I spoke in a Westminster Hall Debate on Social Care and the Social Care Workforce. I argued that reforming social care is one the biggest challenges facing our generation. The pandemic has brutally exposed the flaws in our social care system which is undervalued and underfunded. Reform is badly needed for those who need social care and those who work within it.
We often hear about the costs of reforming social care, but the costs of not reforming the system are just as important. Investing in social care is not just the right thing to do for the millions of people that are not getting the care or support they need; it also has the potential to create jobs across the country and drive our economic recovery. If we really want to level up, social care is where we should start. This is why it was so disappointing that social care was ignored at the last Budget.
The Government are saying that because of the pandemic, now is not the right time to reform social care. I disagree. I think that it is precisely because of the pandemic and the flaws it has exposed in our social care model, that now is the time for reforms to give people hope that, after the horrors they have been through, there is a better system for the future.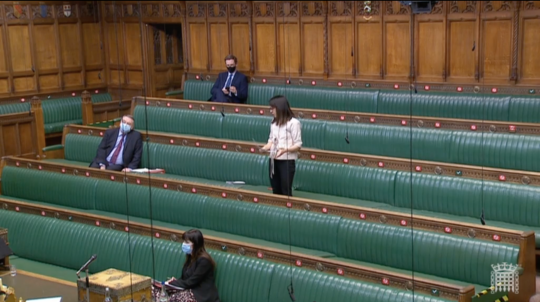 Today I spoke in the final day of Budget debates in Parliament. I argued that reforming social care is a matter of social justice and an economic necessity, and that the governments failure to grasp this fact is undermining growth, productivity and the need to get value for taxpayers' money – all of which are essential with family finances and the public finances under such strain.
The Prime Minister stood on the steps of Downing Street in July 2019 and promised a plan to 'fix' social care. 18 months later, this plan is still nowhere to be seen. The Government must now bring forward their plans to fix social care without delay – we do not have a moment to lose.
Rishi Sunak's budget on Wednesday had absolutely no mention of social care. This pandemic has exposed the impact of 10 years of social care funding cuts, and our carer workers and families deserve better.
The Chancellor then told the BBC that the reason that social care plans hadn't been brought forward was that the Government were trying to build cross-party support. As Shadow Care Minister, this has not once been raised with me, or other members of the Shadow Health Team. This is despite of me asking about it multiple times over the last year.
Proper cross-party talks isn't the Government deciding and expecting other parties to agree. It's about finding common ground that will last for years to come.
The Prime Minister said over 18 months ago that he had a plan to fix social care. We need to see this plan urgently and end the crisis in social care once and for all.
Read more coverage in the Daily Mail, Sky News, the Yorkshire Post, the i, and the Daily Mirror.