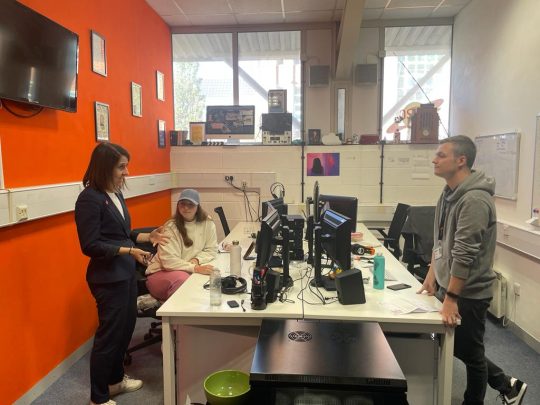 It was great to support Small Business Saturday this year. Now in its 10th Anniversary, the Small Business Saturday campaign encourages people to 'shop local' and support businesses in their communities.
According to the Federation of Small Businesses, SMEs make up 99% of the business population in the UK and create 16 million jobs, but they are currently facing huge challenges with their business rates, a struggling economy, soaring energy costs and supply chain issues. Labour recognises the support that small businesses need not only to survive but to thrive. That's why we would cut and eventually entirely scrap business rates, replacing them with a new form of business taxation fit for the 21st Century.
I recently met with Crosscut, an award-winning creative video agency based in Leicester. Britain's creative industries are one of our greatest strengths, but as the team at Crosscut told me, the film and TV talent of the East Midlands need to be championed more. Businesses like Crosscut also want a reliable partner in government that will listen to their concerns and take real, practical steps to help them thrive. Labour has a plan that will make a real difference for business owners looking to get on, both immediately and in the long-term.
You can read more about Crosscut's work here.