Liz meets council staff to discuss local government funding crisis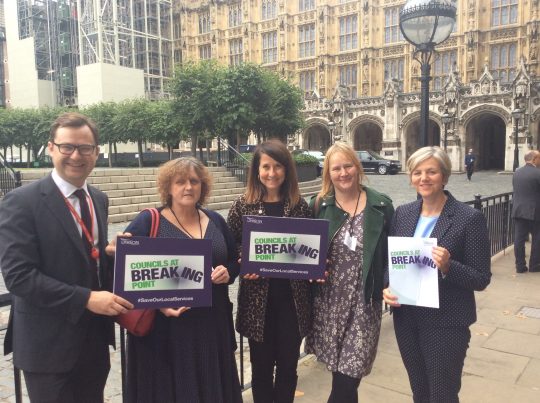 On 11 September, I met council workers and staff from trade union Unison to discuss the impact of Government funding cuts on local authority services. Research from Unison found less than 10% of council workers think local residents get the help and support they need from their council at the right time, while eight in 10 are not confident about the future of local services.
The Government needs to make new money available to fund council services properly and end this crisis. I am supporting Unison's Save Our Local Services campaign to demand more money is given to local government in November's Budget. Read more about the campaign here.