Britain needs honest leadership to unite the country after Brexit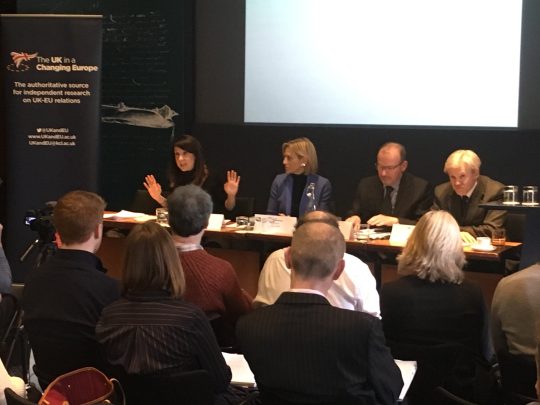 On 31st January, I spoke in a debate at UK in a Changing Europe's Brexit and Public Opinion conference about the ongoing impact of the referendum result. The country is still deeply divided and the Prime Minister has failed to show the leadership desperately needed to address the concerns of both the people who voted Leave and those who backed Remain. What's needed are honest solutions to address why the economy is still so unequal and communities continue to feel left behind.
I also spoke to Business Insider about what I want to see from the Brexit negotiations and the importance of Britain remaining in the Single Market and Customs Union. You can read my interview here.