Articles
We can't transform the NHS without a long-term funding solution for social care (plus I hate to say I told you so about Lansley legislation but…..!!!) #NHSLongTermPlan pic.twitter.com/UzGmUxS5FS

— Liz Kendall (@leicesterliz) January 7, 2019
NHS England published its long term plan on 7 January. I have long campaigned for many of its goals, including tackling health inequalities, shifting the focus of care towards prevention and early intervention, joining up NHS services with social care, making better use of technology, improving the involvement of patients, families and the public, and securing parity of esteem between mental and physical health. But Government policies have made many of these goals impossible to achieve.
Annual real terms growth of 3.4% a year for the next five years is lower than the NHS's historic average of 4% a year and much less than the 7.4% annual real terms growth under the last Labour Government. The public sector pay freeze, slashing nurse bursaries, and increased pressure on staff due to years of underfunding has led to serious staff shortages.
We need a long-term NHS and social care plan backed with proper resources and a workforce strategy that genuinely supports all staff. In particular we need a long-term funding settlement for social care.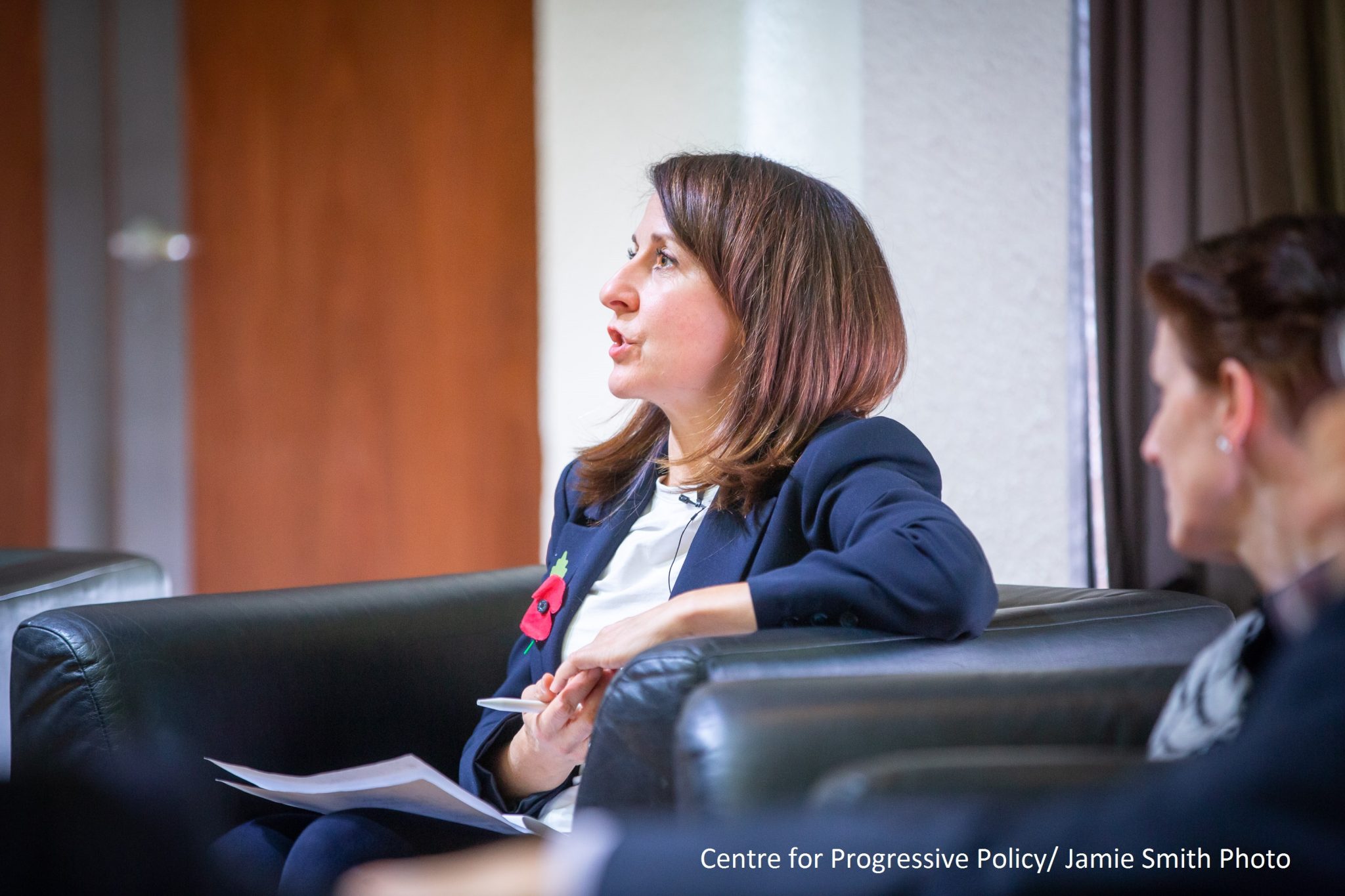 On 30th November, I spoke at the Centre for Progressive Policy's conference about how to create a truly sustainable, high-quality health and care system.
First, we must put tackling the root causes of ill-health at the top of the agenda: poverty, inequality, poor housing and the environment. Second, there needs to be a fundamental shift in services out of hospital and into the community, so they focus on prevention and early intervention and are fully joined up with social care.
Third, the users of services and their families must be at the heart of the system, so their lived experiences of care shape everything from how policy is developed to the way care and support is delivered. Fourth, we must prioritise the physical and mental health needs of the 1.2 million staff who work in the NHS, and the similar number who work in social care. Finally, we need a long term funding settlement to secure sufficient resources for these vital services for years to come.
You can read the Centre for Progressive Policy's study into pressures on the health and social care system here and read more about the conference here. 
I'm proud to have joined more than 120 MPs in signing a Unison letter calling for more funding for local government in the Budget.
Leicester City Council's budget has been cut by 50% since 2010 and vital services are under more pressure than ever before.
I am extremely disappointed that the Chancellor failed to reverse the £1.3 billion of cuts planned for council budgets next year. The £650 million announced for adult and children's social care makes up for barely half of these cuts and falls far short of replacing the £7 billion that has been cut from social care since 2010.
I will continue to fight for proper funding for local councils and the decent services on which we all depend. You can read more about the letter and Unison's campaign here.