Articles
Liz Kendall's speech in emergency Brexit debate

Watch my speech in the emergency debate on extending Article 50: It is dangerous for the Prime Minister to attack MPs over delays to Brexit. It is our job to question, scrutinise and stand up for what we believe in. Pitting MPs against the people puts our parliamentary democracy at risk. Read my full speech here: http://bit.ly/2JtYTsA

Posted by Liz Kendall on Thursday, 21 March 2019
On 20th March I spoke in Labour's emergency debate on the Government's plans to extend Article 50. I argued that any delay to the date the UK leaves the EU should be used to be straight with the public about the choices and trade-offs Brexit inevitably brings. I also warned the Prime Minister against attacking MPs over delays to Brexit. It is our job to question, scrutinise and stand up for what we believe in. Pitting MPs against the people puts our parliamentary democracy at risk. You can read my full speech here.
I was interviewed about Theresa May's catastrophic failure of leadership on BBC Two's Newsnight. You can watch a clip of the show here, or catch up on the whole show here.
I was extremely proud to open the new outreach office for homelessness charity Emmaus on Hinckley Road on Friday.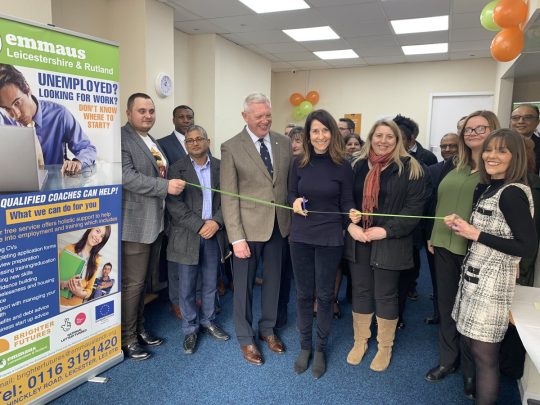 Emmaus is a fantastic charity that is dedicated to giving people who have been homeless the opportunity to rebuild their lives and get back on their feet.
Their brilliant new "Brighter Futures" project is there to provide even more help for people to find work and training with personalised support and advice – from help writing CVs, confidence building, housing advice and benefits and debt advice.
If you'd like to learn more about the project visit Emmaus Leicestershire
On Friday I have a lovely morning visiting King Richard III Infant and Nursery School. As well as visiting the classrooms and seeing the fantastic work the children were doing, I also spent time with the school council where we discussed road safety and problems with speeding cars around the school.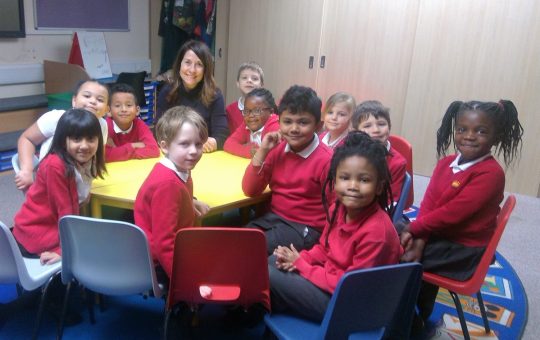 Keeping our children safe when travelling to and from school is really important to me and I'll be doing all I can to help children from every school feel safe.
every school feel safe.
In my latest Leicester Mercury column I argue that whilst I welcome measures announced in the draft Domestic Abuse Bill, on their own I don't believe they are enough. I believe guaranteed long term funding is vital in ensuring every woman who has suffered from violence or abuse gets the help they need to re-build their and their family's lives.
https://www.leicestermercury.co.uk/news/leicester-news/universal-credit-could-put-domestic-2614465?78890