Articles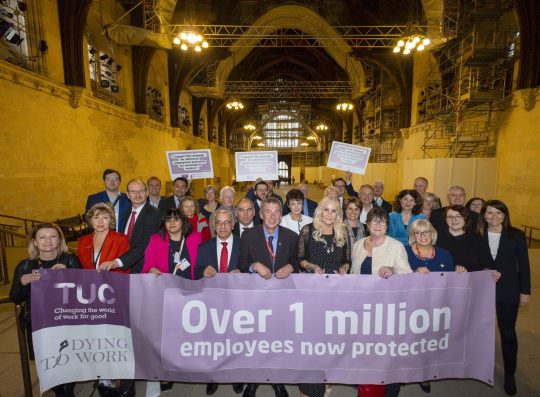 I have long supported the GMB and TUC's Dying to Work campaign to make sure employees with a terminal illness can't be dismissed because of their condition.
I was proud to join MPs in Parliament to celebrate the news that over one million working people throughout the UK are now covered and protected by the Dying to Work charter, which commits employers to providing support for any workers who become terminally ill. This is a fantastic milestone in the campaign.
You can read more about the action I have taken in my constituency to encourage employers to support their terminally ill employees here and read more about the Dying to Work campaign here.
I'm holding a series of coffee mornings across the constituency where people can come and chat to me and their local councillors about any issues or concerns they may have about what's happening locally or nationally.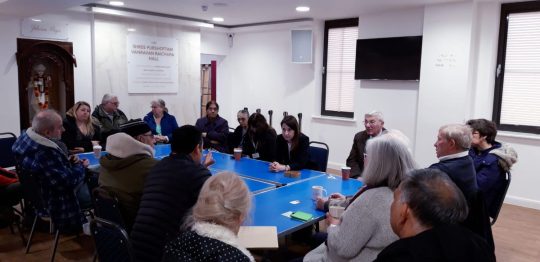 Last Friday, 5th April, I was in the West End where we had a really good and varied discussion about parking, crime and antisocial behaviour, knife crime and fly tipping.
Over the coming weeks I'll be holding more coffee mornings across the constituency, so look out for your invitation in the post, or contact my office on 0116 204 4980 if you'd like to come along!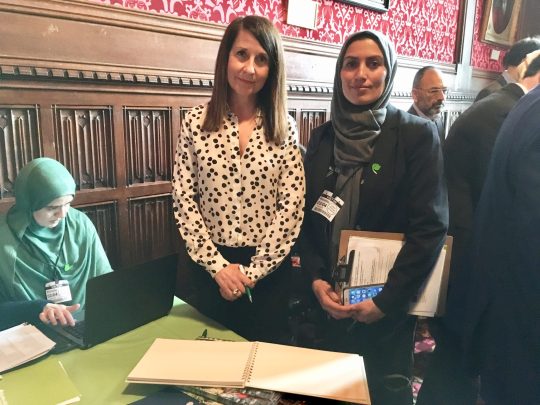 On 3 April, I attended a Parliamentary reception organised by Muslim Aid, the East London Mosque and Muslim Council of Britain to honour the victims of the appalling Christchurch attack. At the event, I signed a book of condolences for all those who were killed.
I have also added my name to a letter to the Home Secretary that calls for government funding for security at places of worship to be released as a matter of urgency so it is available before the Holy Month of Ramadan.
On 3 April, I asked the Home Secretary to look into the case of my constituent Mr Espedy Alvester Thomas. Mr Thomas came to the UK in the early 1950s and is a British Citizen but has been unable to get a British passport in recent years despite previously having one.
Last year I helped Mr Thomas gather the evidence needed to make a passport application through the Windrush scheme, but a decision has still not been made.
I have followed up my question with a letter to the Home Secretary.
I also asked the Home Secretary to assure me that every action is taken to make sure similar delays do not happen with the Government's new Windrush compensation scheme. I will continue to do all I can to support my constituents and will provide them with assistance if they need to apply for compensation under this scheme.