Articles
I spoke to BBC East Midlands Today about the news that Leicester has been put into Tier 2 of the Government's new lockdown restrictions.
While I'm pleased that people in Leicester can finally meet family and friends in private gardens, this will become a challenge as winter approaches and the weather worsens.
We now need clarity on what it will take for us to move into Tier 1, so households can spend time together indoors throughout the colder months.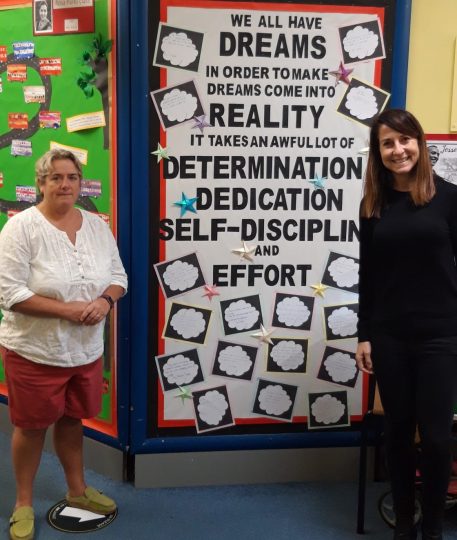 In recent weeks I have visited two of our fantastic schools, New College and Parks Primary in the New Parks area, to see what measures they have put in place to protect students and staff as well as ask what more I can do to help and support them. You can read more from my recent visit to New College here.
I also regularly meet with both Leicester University and De Montfort University, as well as Leicester College to hear about the impact the virus is having and all of the hard work they are doing to get people back learning again.
Getting a good education is vital to ensuring our young people get the best start in life. That is why I've been pressing the government for a proper catch up plan for children and young people, especially in the most disadvantaged areas.
On 30 June, non-essential retail in Leicester was asked to shut. 100 days later, the people of Leicester are still in a local lockdown.
People are unable to meet in private houses and gardens, and are not allowed to visit their loved ones in care homes.
We now need to know why Leicester is still subject to these restrictions when other cities with higher infection rates aren't, and it's time for the Government to give us answers on what needs to happen for people in Leicester to visit their families again.
I have released a joint statement with Jon Ashworth, MP for Leicester South, to mark 100 days since the city entered lockdown.
Following the investigation into Boohoo's factories in Leicester, I have written to Boohoo's biggest shareholders demanding that they take action.
Boohoo's shareholders have said they support responsible investing. If they are committed to this, they need to join me in calling for the resignation of the Chief Executive and Chair of Boohoo, so real change can be made at the company. You can read more on this story in the Financial Times.