Liz writes to the Home Secretary about police funding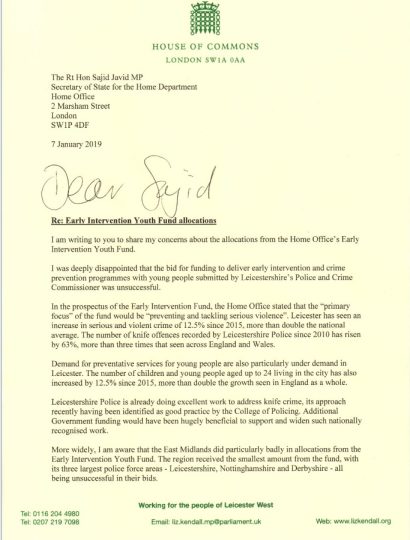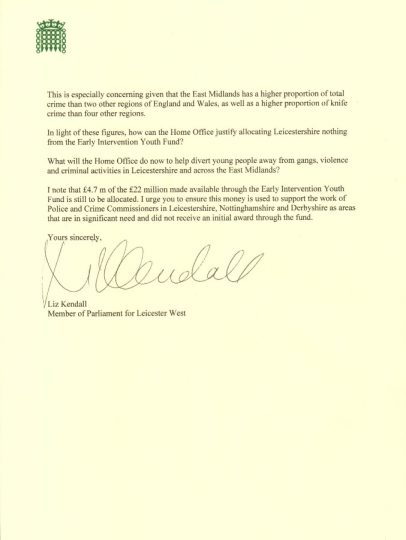 Leicester has seen an increase in serious and violent crime of 12.5% since 2015, more than double the national average. The number of knife offences recorded by Leicestershire Police since 2010 has risen by 63%, more than three times that seen across England and Wales. However, Leicestershire Police hasn't received any money from the Home Office's £22 million Early Intervention Youth Fund to deliver early intervention and crime prevention programmes with young people.
I've joined Leicestershire Police and Crime Commissioner Willy Bach in calling for some of the £5 million of unallocated money from the fund to be spent in Leicestershire. I've written to the Home Secretary to challenge his decision to allocate Leicestershire nothing from the fund and ask what action will be taken to help divert local young people away from gangs, violence and criminal activities.